We have been supporting customers to get cars on the road for years. We'll provide the financing solutions that keep your business moving; from straightforward loans tailored to your cashflow cycle, to Personal Contract Plans and Hire Purchase. We know that a Finance Partner is central to helping you drive your sales. We'll support you with Stocking Finance as well as providing your customers with the finance deal for a new vehicle.
It helps to have a bank who knows your industry and has the drive to help you succeed.
Why choose AIB?

It's a partnership
With customers spanning every sector of the economy and our long established track record of supporting businesses to meet their growth plans, we're a bank with a reputation for strategic partnership.
We know that, like the markets you operate in, banking is a competitive global market place. So we work hard to turn business relationships into unique partnerships that add up to that extra value that makes the difference for you.
You want a partner who brings to the table a deep understanding of your business and your sectors. We have a relationship team that has years of experience of your industry and who invests the time to truly understand your business.
Meet your relationship manager
Take the time to talk with us and you'll find we've years of experience of supporting business in your sector.
You'll get a sense that you've met someone who knows what they are talking about. Someone with an understanding of your business that you can rely on. Straight-talking and meaningful, it will become a partnership focused on building long term relationships.
You'll see the service we offer, the products, the knowledge and experience of your markets, supported by a banking network throughout Ireland and the UK.
Meet your relationship manager; welcome to a partnership.
Some of the customers we've partnered with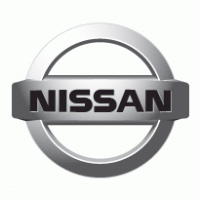 Sector Expertise
Refinancing, expanding your business, adding new campus capacity, new facilities or student accommodation, working capital, cash management, asset finance, staff services, industry/market insight – our Automotive team is ready to help.
Automotive

We are proud of having built strong, longstanding relationships with distributors, dealerships, car rental and fleet companies across the sector.
Supporting our automotive customers through product offerings such as Hire Purchase, Residual Leasing and Stocking Finance.
Stocking Finance

AIB offer both new and used car Stocking Finance. AIB Finance & Leasing have developed an automated New Car stocking system (WSF) which links the Bank, the Client and the VRT office and removes the manual procedure previously required for vehicle stocking.
Residual Leasing

A residual line is part of a three way deal involving the bank, the leasing company and the clients of the leasing company.
Residual Lines reflect the buyback commitment that the fleet company have made to their fleet customers.
Hire Purchase

HP is a financing arrangement whereby the goods are owned by the Bank until all instalments have been paid. Typically, the customer (if VAT registered) reclaims VAT on the Purchase Price and is also entitled to avail of capital allowances. The customer can offset interest charge for tax relief purposes. Ownership is then transferred to the customer at the end of the agreement for a nominal amount.
PCP

AIB are now also offering PCP, a flexible form of hire purchase vehicle financing for individual purchasers of new cars.
AIB possess significant sectoral knowledge in the Automotive industry and are committed to continuing to develop and leverage this knowledge to service our valued existing and new client base through the provision of bespoke Corporate Banking solutions.
Financing Options for the Automotive sector