Telecommunications & Media
Telecommunications and media companies are part of a fast moving global sector. Whether your business is an infrastructure provider or telecoms and media operator you know you need to stay agile as markets move quickly.
It helps to have a responsive banking partner who understands your business and connects you with the full suite of banking products to support your business growth and working capital requirements.
Why choose AIB?

It's a partnership
With customers spanning every sector of the economy and our long established track record of supporting businesses to meet their growth plans, we're a bank with a reputation for strategic partnership.
We know that, like the markets you operate in, banking is a competitive global market place. So we work hard to turn business relationships into unique partnerships that add up to that extra value that makes the difference for you.
You want a partner who brings to the table a deep understanding of your business and your sectors. We have a relationship team that has years of experience of your industry and who invests the time to truly understand your business.
Meet your relationship manager

Take the time to talk with us and you'll find we've years of experience of supporting business in your sector.
You'll get a sense that you've met someone who knows what they are talking about. Someone with an understanding of your business that you can rely on. Straight-talking and meaningful, it will become a partnership focused on building long term relationships.
You'll see the service we offer, the products, the knowledge and experience of your markets, supported by a banking network throughout Ireland and the UK.
Meet your relationship manager; welcome to a partnership.
Some of the customers we've partnered with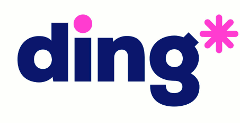 Sector Expertise
Telecommunications

The Telecoms industry underpins business in Ireland. AIB support both primary operators in this fast moving space and their upstream and downstream Supply Chain Partners using a range of lending products.

Through providing this support, AIB has relationships with operators, infrastructure providers and their Supply Chain Partners.

AIB possess significant sectoral knowledge in the Telecoms industry and are committed to continuing to develop and leverage this knowledge to service our valued existing and new client base through the provision of bespoke Corporate Banking solutions.
Media

We are proud of having built strong, longstanding relationships with both indigenous and multi-national companies across the media sector.
Film Finance

Our team are the leading experts in S481 film finance doing the majority of the entire market lending in 2013 & 2014.

Through providing this support, AIB has developed strong established relationships with both Irish and international producers and intermediaries.
Notwithstanding the changes to Section 481 we continue to support our customers to deliver innovative financing solutions.
Financing Options for the Telecommunications & Media sector