The AIB €1 Million Community Fund 2023
The 2023 AIB Community €1 Million Fund supported over 70 charities across six regions in Ireland, NI and the UK. The AIB Community €1 Million Fund enables customers, the public and our employees to support the local charities that mean most to them, within their region.
This year, Recovery Haven Kerry and Lough Ree Access for All were supported by the Fund. Watch here to see how the funding helped these charities. 

List of charities supported in 2023
The AIB Community €1 Million Fund shows our commitment to supporting sustainable communities, with a focus on local support and our branch network.
Click here for the list of 2023 Charities. 


AIB Community €1 Million Fund 2023
The 2023 nominations are now closed. The list of 2023 Charities will be announced in early Autumn.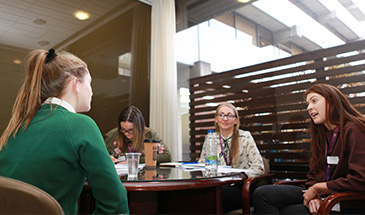 Employee volunteering and fundraising
Our people volunteered and fundraised for over 600 local organisations in 2021 and surpassed the 10,000 volunteering hours mark since 2018.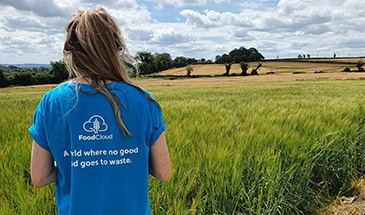 Sustainable communities
With deep community roots, we are committed to making a positive contribution to society and the communities where we live and work.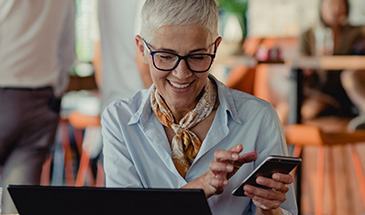 Digital, innovation and financial inclusion
Our programmes support financial inclusion and we have a target to support the financial literacy of 500,000 customers by 2023.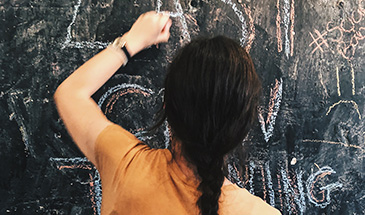 Education and opportunities
Our range of inclusive partnerships support educational development throughout all levels of education and value the importance of learning key life skills.
Our partners in the community
GOAL
After over 16 years of supporting 
GOAL
 through fundraising events, in 2021, we became official lead sponsor of the humanitarian agency's flagship event, the GOAL Mile. The growth of the event will empower GOAL to support communities affected by climate change across the world. We support GOAL's valuable work in Ukraine and donations to the 
GOAL Ukraine Emergency Appeal
. AIB has donated €250,000 to support GOAL's Ukraine Emergency Appeal, as part of an overall €500,000 commitment to support those in need.
We stand with GOAL to support the communities most affected by the earthquake in Turkey and Syria. GOAL have been supporting these regions for over 10 years. Your donations go towards restarting humanitarian aid programmes that deliver shelter, access to food, clean water, health and social support. You can donate directly to GOAL 
here
.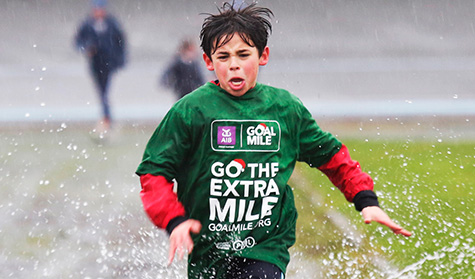 FoodCloud
AIB and
FoodCloud
 have a shared vision of building more sustainable communities to support the just transition to a low carbon economy, and an Ireland where no good food goes to waste. Since the start of our partnership, AIB has enabled FoodCloud to redistribute over 23 million meals.
AIB employees have volunteered with FoodCloud, either in the Cork, Galway or Dublin Hubs, gleaning on farms, or through skilled volunteering, donating over 10,332 volunteering hours since 2018. Our partnership has meant that 11,196 tonnes of food was redistributed, with over 25,800 tonnes of CO2 eq. avoided.
Junior Achievement Ireland
Partnering with
Junior Achievement Ireland
 is aligned with AIB's wider sustainability strategy to build a society that is socially and economically inclusive through investing and raising awareness in access, education and innovation for our customers, colleagues and our communities. 
In 2021, we introduced the AIB 'It's My Business' programme in 55 primary schools across Ireland where 1,998 nine to eleven year old students were educated on entrepreneurship. As part of our wider relationship, we continue to support JAI to reach 408 schools and over 30,000 students in Ireland.


AsIAm
Established in 2014, AsIAm works to create a society in which every autistic person is empowered to reach their own personal potential and fully participate in society. By helping to develop the capacity of the autism community and addresses the societal barriers to inclusion. The ambition is to make Ireland the world's most autism-friendly country. Today, AsIAm is Ireland's most influential autism charity with a team of 21 staff, half of whom are themselves autistic.
In December 2022 we announced our partnership with AsIAm. Throughout our partnership, we will be supporting AsIAm to roll out more support services to autistic people in Ireland while AsIAm will work with AIB to roll out training and supports. AIB is committed to creating an inclusive and diverse organisation that supports its customers and creates an environment in which all employees can develop and thrive.

AIB community spotlight
We strive to be an accelerator for change toward a more sustainable way of living, which is why we're backing our communities to achieve a more sustainable tomorrow. Together, we can make a meaningful difference, so we're pledging to support, educate, learn from and empower our communities. AIB works closely with local communities through our programme of strategic community partnerships, volunteering, corporate giving and fundraising. We contributed €10.7m in financial investment to support our chosen partners and the wider community in 2022.
Click on the video to see 2022 AIB Community Highlights: 
Regulatory information
Lending criteria, terms and conditions apply.
Credit facilities are subject to repayment capacity and financial status and are not available to persons under 18 years of age. Security may be required.
Allied Irish Banks, p.l.c. is an authorised agent and servicer of AIB Mortgage Bank in relation to the origination and servicing of mortgage loans and mortgages. Allied Irish Banks, p.l.c. and AIB Mortgage Bank are regulated by the Central Bank of Ireland.