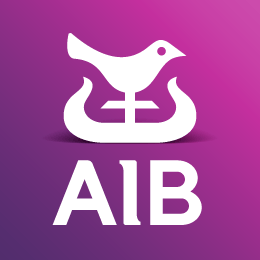 Need help?
If you're looking for a little something extra or planning for the future, you can turn your plans into reality with a loan. Please choose the option that works best for you.
Calculate your repayments
Enter a couple of details below to estimate your repayments
Weekly
Fortnightly
Monthly
Are you already an AIB customer?
Select the correct option based on whether or not you have an AIB Current Account.
The amount you can borrow is based on your capacity to make regular repayments. It's important not to overstretch your payments and to consider the possibility of unexpected expenses.
Choose how you wish to apply.
To apply by phone you'll need to be:
Call centre working hours:
Our phone lines are now available Monday to Friday 09:00 to 17:00 (excluding Bank Holidays)

To apply in your branch you'll need to be:
We will be in contact with you shortly to go through the next steps.
What you'll need
To help us assess your ability to repay the loan, and to confirm your identity, we may ask you to provide some of these documents:
Your ID (for example, a passport or drivers licence)
Proof of your home address (for example, a utility bill or bank statement)
An original or electronic version (for example, a PDF or photo) of a document showing your Personal Public Service Number (PPSN) or Tax Reference Number (TRN) and full name. For a full list of acceptable documents and more information on how to provide it, visit www.aib.ie/ccr
Your current employment details, if you're in work
Your annual income and monthly expenses
Details of any other loans you have
Oops, an error occurred!
We are experiencing temporary technical difficulties. Please try again in a few minutes.
Need help?
We all have that thing we'd love to do
With our loan calculator, you can find out what your repaymants might be within only a few clicks. All you need to do is selecting the loan purpose, loan amount and loan length.
Find a branch
More than 170 branches across Ireland makes us the perfect
solution no matter where you are.
Before proceeding please read our Site Use Terms and Conditions, Privacy & Cookie statements which apply to your use of this website. AIB and AIB Group are registered business names of Allied Irish Banks, p.l.c. Registered Office: 10 Molesworth Street, Dublin 2. 
---
Tel: +353 (0)1 6600311 Registered in Ireland: Registered No. 24173 Allied Irish Banks, p.l.c. is regulated by the Central Bank of Ireland. Copyright Allied Irish Banks, p.l.c. 1995
Need help?