✔ First Irish bank to pledge to operate as Carbon Neutral by 2030 using a net zero approach

✔ Launched Ireland's first Green Bond
✔ Achieved €1.46bn of green lending in 2020
✔ Green Mortgage: 14% of new mortgage lending (2020)
✔ Launched AIB Electric Vehicle proposition
✔ Provided Sustainability linked loans
✔ Published excluded lending activities list
✔ Achieved CDP Climate A Leadership rating
✔ Disclosures on TCFD and UNEP FI Principles for Responsible Banking
✔ Hosted fourth AIB Sustainability Conference as part of Ireland's Climate Finance Week (over 5,100 participants)
Our Progress in 2020
Material Topics
How We Reduced Our Emissions So Far
       AIB's Scope 1 & 2 emissions have reduced by 40% from 2014-2019
Year-on-year change. The above information excludes emissions from water supply, waste generation, business travel (incl. owned fleet), WTT, T&D, and commute activites.
For 2019, our GHG emissions were 29,269 tonnes of CO2e (most recent data available).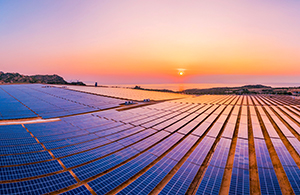 Energy, Climate Action & Infrastructure
Projects in energy and infrastructure are key drivers for sustainable economic growth. The pace of change and complexity of these sectors requires a centre of excellence approach. We understand your needs and are ready to help. Find out more here.
Our Commitments & Progress
Regulatory Information
Lending criteria, terms and conditions apply.  
Credit facilities are subject to repayment capacity and financial status and are not available to persons under 18 years of age. Security may be required.
Allied Irish Banks, p.l.c. is an authorised agent and servicer of AIB Mortgage Bank in relation to the origination and servicing of mortgage loans and mortgages. Allied Irish Banks, p.l.c. and AIB Mortgage Bank are regulated by the Central Bank of Ireland.